---
CARNAVAL – MISS UNIVERSE
Albums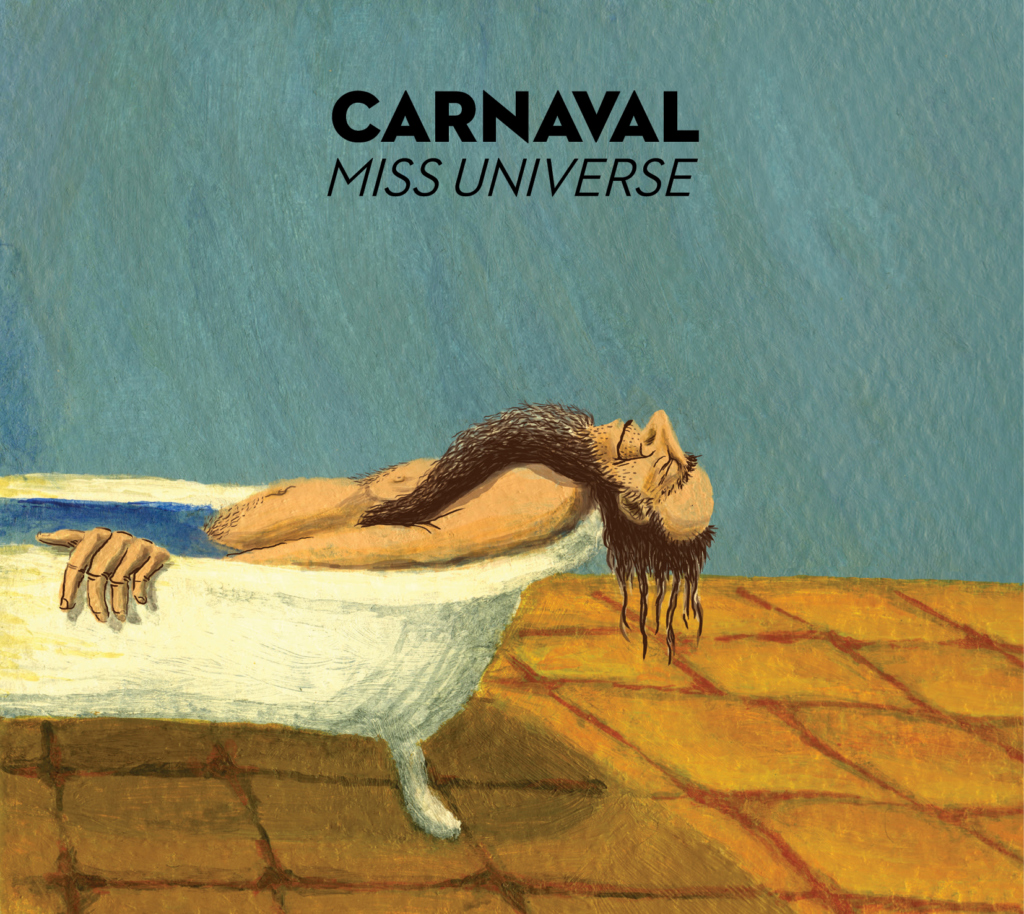 2016
artist: Carnaval
album: Miss Universe
---
The bearded chiefs of Slovenian stoner are back! After previous releases and constant hard work established the Ljubljana four-piece at the forefront of local underground riffage, they're now doubling down on their territory with a take-no-prisoners attitude and Miss Universe, their fourth full-length.
Over the past years, we saw their beards grow impressively, and the same goes for their gigantic sound. It's fueled by the tradition of dusty desert landscapes, expanded by bluesy lightness, and honed to an edge by metal aggression and noise eruptions. And at the top of this massive guitar-driven wall of sound lie the vocals, toughened by the relentless winds across the wastelands and closely observing the listener. Miss Universe sees Carnaval surveying the world and humanity with lucidity and sarcastic undertones, while at the same time its merciless eye pries into human hopes, fears, and reveries. The mature record is ready to take you on a journey – but leaves the choice of destination solely up to you.
The album was released by the Slovenian independent label KAPA Records. It was debuted live at a packed show in the Gala Hala club at Metelkova on December 21st. You can order a digital copy or a neatly designed digipack CD of Miss Universe via the KAPA Records Bandcamp or buy it at one of Carnaval concerts.
Written and produced by: Carnaval
Recorded by: Danijel Tomšič @ Danchi Sound Studio
Guitars recorded by: Vitja Balžalorsky @ Baraka
Mixed by: Vitja Balžalorsky
Mastering by: Gregor Zemljič @ Earresistible Mastering
Artwork and design by: Hanna Juta Kozar
Released by: KAPA Records
REVIEWS:
HONORABLE MENTIONS AND STUFF:
---