---
EWOK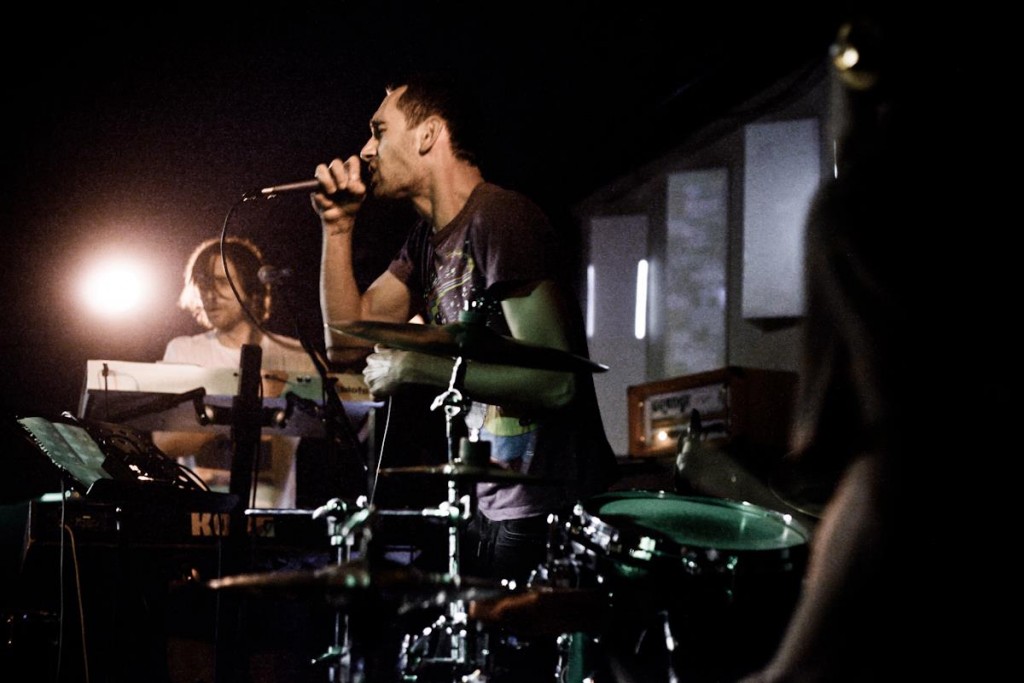 Booking & info: andraz@kaparecords.com
Street Lights (Single)
Mr. Pacman (Single)
Video (Mr. Pacman)
Soundcloud
Facebook

EWOK is a three piece formed by (of course) three musicians with rich musical backgrounds (bands like Moveknowledgement, Intimn Frizurn, Na lepem prijazni). Formed in 2012 the trio is currently quite present on local stages as a fresh mix of diverse electronic genres. From spooky electronic glitches to party anthems blended with hip-hop. Yes! And everything in between.
EWOK are: Miha Šajina – synths, Milan Jerkič – vocals  and Luka Kuhar – drums.
REVIEWS (No Time):
DNEVNIK (slo)
ODZVEN (slo)
RADIO ŠTUDENT (slo)
ROCKLINE (slo) 4,1/5
MLADINA (slo) 4/5
PROFANITY (slo)
ROCKONNET (slo)
TIME MACHINE MUSIC (ser) 8,5/10

UPCOMING EVENTS :                                                                
AEC v1.0.4
---