---
DARLA SMOKING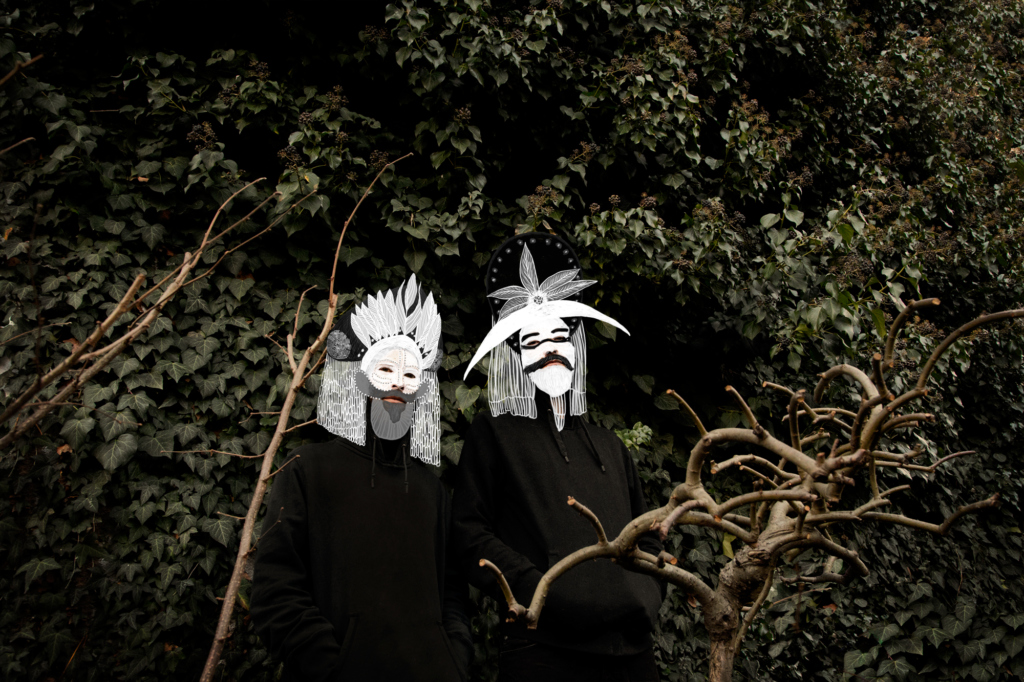 Booking & info:
matic@kaparecords.com
darlasmoking@gmail.com
Darla Smoking is a new musical project, formed by two experienced musicians – Brgs is controlling the rhythms and Nac is taking care of electronics, samples and smokey soundscapes.
Brgs is without a doubt one of the most prolific Slovenian drummers – he is an active member of electro punk rock group Ludovik Material, while his past endeavours include the legendary Borghesia, Strojmachine, Katice and pop group Balladero. He is also one of the most important figures working in the field of experimental, improvisational and modern jazz music. His work also comprises work on prepared instruments, exploration of field recordings and production of various electro-acoustic solo works.
Nac started out as a drummer in stoner rock band but quickly got sucked into experimental and electronic music. In his 20 year-long career he has gained knowledge of various aspects of electronic music, including composing, producing and mixing, while also gaining insight of building modular DIY synths and processors. He joined electro-pop band New Citizens and after they disbanded he started to create music under the moniker Chromosome, which still serves as his main output for a vast array of cross-genre electronic music.
Though they have known each other for almost two dozen years and both hail from the same geographical region in Slovenia, they have never officially played together, until one evening in 2015 an idea to form a dub oriented project with live drums and electronic manipulations transformed into a band. Thus their search for samples and sound excerpts from different environments of the world began, which served as the base for fleshing out first songs. Inspiration was drawn from almost all continents, serving as a voice for the unheard. After numerous reworkings and remixes of songs an album Big Bug was born, which was released digitally via KAPA Records on May 9th 2017.
We shouldn't forget the visual component of Darla Smoking. All of the artwork, video work and live concert projections is made by Atlas Skull. It's aesthetic is shrouded in the sinister veil of mystery with inspiration drawn from nature and it's power, almost forgotten human artefacts and symbols from all over the globe.
Darla Smoking are: Brgs (drums), Nac (samples, electronica, programming)
Check Darla Smoking on:
Discography:
---